We have been in the real estate business for over 22 years, and have firmly established ourselves as experts along the Wasatch Front that provide excellence and results for our clients. Each member of our team is continually undergoing additional training to sharpen our skills to be able to best represent you as your agent, as your consultant, and as your negotiator.
Our Track Record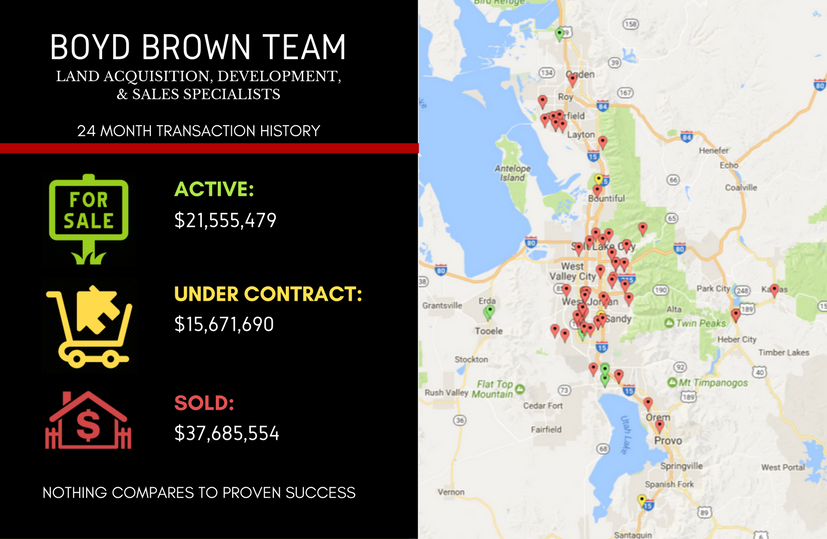 Last Updated June 2017
Effective Pricing Strategies
Each property is unique, and we approach it as such. We will provide a thorough analysis of the value of your property and how to most effectively market it for sale. As part of our ongoing communication we will keep you updated on any relevant changes in the market that may affect our pricing strategy for your land.
Expert Negotiation on All Offers
As our client, you benefit from our expertise in a number of ways, not the least of which is our ability to negotiate on your behalf to come to the best contract terms that meet your needs. Our excellence in this industry is well known and respected, and we have the skills necessary to get you the most money, in the least amount of time, with the least amount of hassle.